Courses and Tours
PADI
is the world's leading SCUBA Diving Training Organisation, we offer PADI Certification courses for new and advanced divers. Utilising the PADI eLearning System, tuition is delivered online with Simon on hand to guide and support where needed. This can be done remotely and in your own time before you arrive in Baja, or while you are here structured alongside the open water dives needed to achieve certification.
---
Discover SCUBA Diving $150 pp
An introduction to diving principles, before heading out to sea for an open water dive to really whet your appetite for more.

SCUBA Refresher for certified divers $150 pp
A run through of the basic skills followed by an open water dive to remind you what you've been missing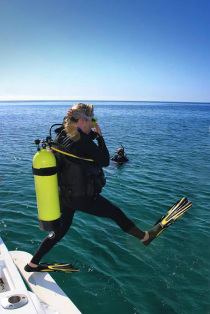 Dive in and get SCUBA certified - PADI Open Water Certification $750 pp (minimum of 2 persons)
This includes online tuition though the PADI eLearning system, with Simon on hand to guide and support where needed. We recommend you do this in your own time before you arrive in Baja to maximise your time here. Working with Simon you will complete up to 3 days preliminary instruction in the pool before taking 4 open water dives over 2 days to achieve your certification.

Already half in the water - PADI Open Water Certification Referral $500 pp (minimum of 2 persons)
If you have already completed the PADI theory and pool work elsewhere, complete your certification open water dives with us in the blissfully warm Cortez waters.

Go a bit deeper – PADI Advanced Open Water Certification $650 pp (minimum of 2 persons)
Enhance your range of SCUBA skills through adventure dives and become an advanced diver. This includes online tuition though the PADI eLearning system, with Simon on hand to guide and support where needed. Followed by dive instruction in the specialist areas of; Deep Diving, Underwater Navigation, Boat Diving, Peak Performance Buoyancy and Underwater Naturalist.
---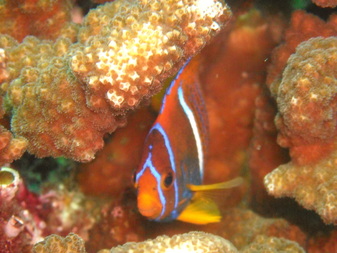 Immerse yourself in Baja

1 tank shore dive for certified divers
Cerro Verde $125 pp

2 tank boat tours for certified divers (minimum of 2 persons)

Cabo Pulmo $220 pp (inc Marine Park fee)
El Cardonal and Punta Pescadero $220 pp

We also offer tailor made tours for groups to sites such as Punta Perico and Isla Cerralvo, contact us to find out more.


Snorkel Tours

We will take you to some great sites where you can enjoy a variety of sea life from above. Whether you are taking a tour by boat or from shore, it's a great trip out and you can enjoy the beautiful Baja scenery above and below the water.

By Boat (3 person minimum)
Cabo Pulmo $125 pp
El Cardonal & Punta Pescadero $125 pp ​

From shore (2 person minimum)
Punta Pescadero $100 pp


---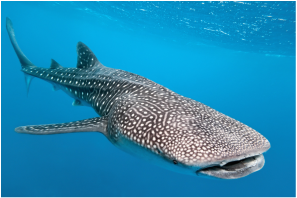 Snorkelling with Whale Sharks (4 person minimum) $185 pp
Swim with the world's largest fish found in the world. Reaching lengths of up to 40' these gentle marine giants roam the world and gather in numbers where their food of choice, plankton, is abundant. They are a sight to behold and you can find them right here in the Sea of Cortez!
The tour includes transport to La Paz, where our boat (with shade and toilet) will be waiting to take you on a 2 hour snorkel tour with the Whale Sharks, you can enjoy seeing the Sharks from the boat if you prefer or get in the water and snorkel alongside the impressive creatures. It's then onto lunch at one of our favourite Mexican restaurants on the Malecón (cost not included) and on the return journey we'll stop at the charming town of El Triunfo, once a cultural centre and famous for mining. There's a great café too. It's a full fun packed day out and something to tick off your bucket list.
---
Looking for something different?
​If you have a large group or would like a bespoke day trip at sea planned for you, perhaps Whale Watching with lunch at the beautiful Bay of Dreams, please get in touch and we will put a great package together for you.

We can help co-ordinate with other divers to meet minimum person booking requirements if you are not with a group.
​Please note that for safety reasons dive and snorkel tours cannot be combined.
All prices are in US Dollars, we accept payment in US Dollars or Mexican Pesos by cash, cheque or bank transfer (Wells Fargo) Gratuity is not included in costs and is at your discretion. We think you'll find our guides and Captains are worth it.
Included in all courses and tours
Expert guidance
Our personal attention above and below the water
Experienced and knowledgeable boat Captains
DAN Oxygen supply on board
Top quality gear to equip you from head to toe (Sherwood, Body Glove, Neosport)
Pick up from local resorts in Los Barriles and surrounding areas
A cooler with water and sodas
A light lunch on dive tours
Snacks on snorkel tours
A great experience