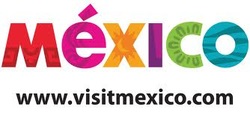 Get your senses ready for an experience full of magic, color and warmth. Come and fall in love with Mexico!
---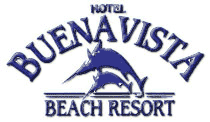 Hotel Buena Vista Beach Resort
Along the unspoiled white sand beaches which border the azure blue waters of the Sea of Cortez, Hotel Buena Vista Beach Resort earns its name as the "Jewel of East Cape". This family-run hotel sits over an underground river of natural hot springs that flow into the sea. The rich water that creates a lush tropical landscaping of palm trees and exotic flowers also provides the perfect elements for a relaxing, quiet getaway or an adventurous vacation, its also home to Dive In Baja, you'll find us at the beachfront SCUBA shack.

---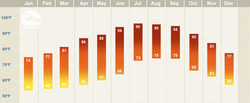 Climate
The East Cape Baja California Sur experiences great weather all throughout the year. In the summer months July – October above water temperatures are normally in the 90's, underwater temperatures can reach a balmy 65 degrees. During the winter months it's slightly cooler above and below the water.
---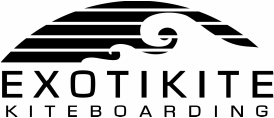 Wind Sports
Los Barriles has come to be known as a top destination for kiteboarding and windsurfing enthusiasts. Continuous side-shore winds, white sandy beaches and flat medium size swells combine to give Los Barriles near perfect kiteboarding conditions.
---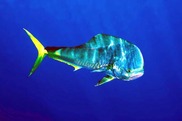 Fishing
The Sea of Cortez has long been known to sport fisherman as a hidden gem with some of the most plentiful fishing in the world. Tuna, Yellow Tail, Wahoo, Dorado, Sailfish and Marlin are just some of the local varieties found in abundance.

---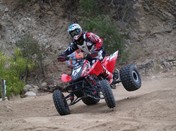 Adventure
Explore the East Cape on ATV, motorbike or for the more energetic on bicycle. Take a coastal ride along the blue coastal waters or head inland through desert arroyos and winding trails to discover hidden waterfalls, great scenery and all number of wildlife along the way.


---